Solution: Stream Apple Music on PS4, Get Apple Music to Work on PS4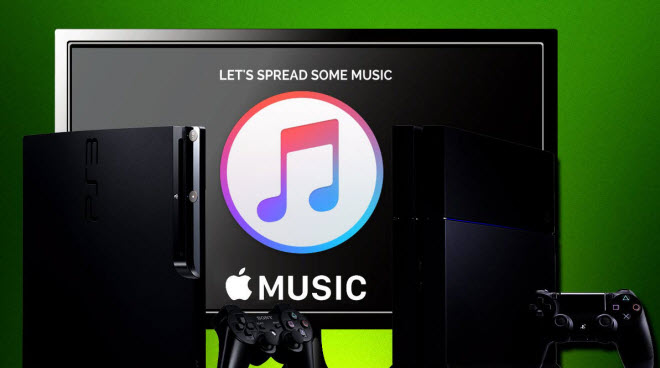 Every day we search the Internet to see if there are demands of multimedia entertainment still not satisfied and we use our knowledge to offer a solution.
"The files in the iTunes folder seem to be protected by a DRM, the only way I could play the audio is through iTunes itself. Has anyone found a way to stream apple music on ps4?" We found this question on Reddit and were interested to find a simple method to do the task.
PS4 could play media, but why we can't play Apple Music on PS4?
Media playback on PlayStation 4 (PS4) is not a problem after Jun 15, 2015, when Sony announced a new feature for PS4, Media Player app supporting USB playback of popular formats for audio, video, and photos. We can play music files on a USB drive which connects one of the available ports on the PS4 and even play them while we are playing games as well. The Supported music file formats by PS4 are MP3 and AAC (M4A).
So if we want to play Apple Music on PS4, the real problem is on Apple Music side, the FairPlay DRM, an encryption technology created by Apple specifically. This technology restricts the way we enjoy our music. Before we can stream the Apple Music on PS4, we need an Apple Music Converter to convert the music in iTunes Library to MP3 or AAC (M4A) which supported by PS4 and fully remove its DRM protection.
Here we introduce an Apple Music Converter which can complete the task simply. The conversion is 20X faster speed with lossless quality and ID3 tags will be preserved, thus you will get an organized playlist after conversion. Below are the system requirements and detailed steps.
Use Apple Music Converter to Convert Apple Music to MP3 or AAC
System requirement:
For Mac: Mac OS X 10.8 and above, including MacOS High Sierra 10.13
For Windows: Windows XP and above, including Windows 10
iTunes must be installed
$39.95 Buy Now (Mac)
$39.95 Buy Now (Windows)
Step 1. Select the Apple Music Items
Run Apple Music Converter and iTunes will be automatically activated and hide from the desktop. Click + on the top left, an intuitive pop-up window will appear. You can select the Apple Music tracks you wanna convert. The tracks have to be downloaded on your computer first.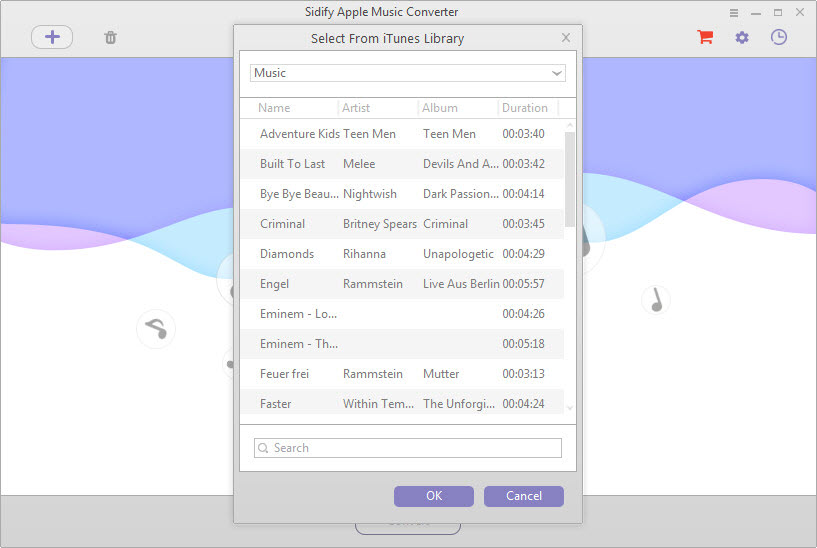 Step 2. Configure the Convert Settings and Output Settings
Click the Gear button on the top right, choose the output format as MP3 or AAC which are supported by PS4, choose the output quality from 128kbps, 256kbps and 320kbps. The convert speed is up to 20X. You can set the output folder or just leave it as default. You can check Keep output folder organized, the tracks will be organized into album and artist folders. The file name will be set based on the track number and song title.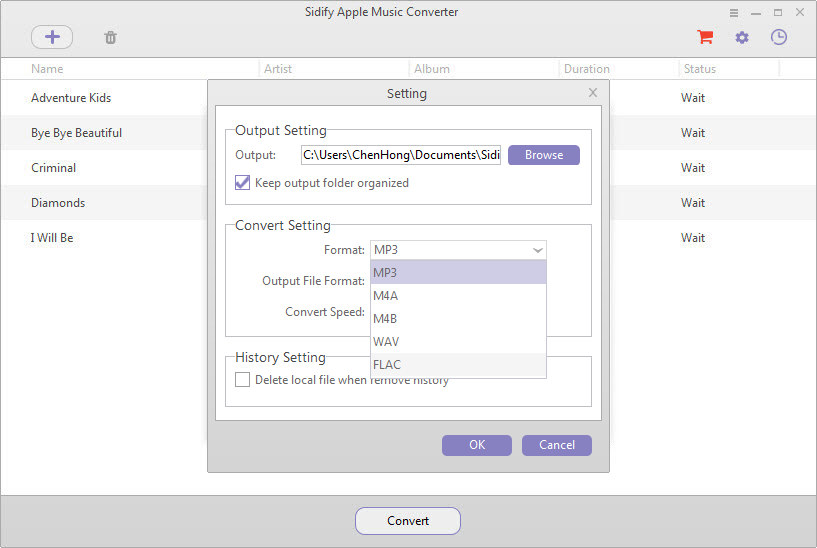 Step 3. Get the Task Done in 1 Click
Everything is ready now, just click Convert button at the bottom. The conversion speed is up to 20X that you could complete a 4-minute song in about 20 seconds in average. You don't have to wait in front of the computer, the Apple Music Converter will complete the task automatically and once completed, it will open the output folder (you can choose other actions on completion in the progress pop-up window).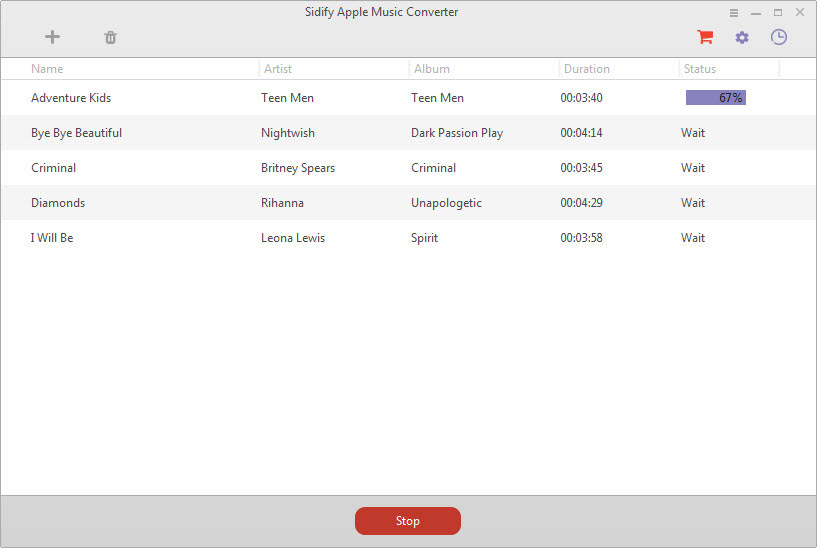 Once the conversion is done, we need a few simple steps to get the converted Apple Music tracks playable on PS4.
$39.95 Buy Now (Mac)
$39.95 Buy Now (Windows)
Get Converted Apple Music Playable on PS4
Step 1. Save your converted Apple Music tracks to a folder called "Music" in your USB stick so that your PS4 system can recognize them. If this folder doesn't exist, create one.
Step 2. Insert your USB stick into one of the available USB ports of your PS4. Make sure the USB stick is fully inserted.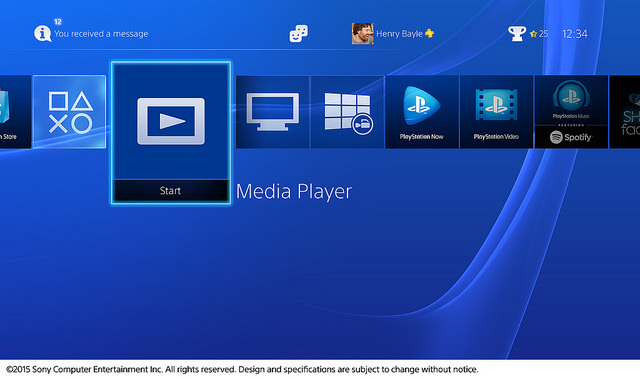 Step 3. Select Media Player from the home screen. The connected USB stick will be detected and show up automatically.
Step 4. Select the connected USB stick, press X. Then select the track you want to play, press X.
That's it! With these simple steps, you can listen to your favorite Apple Music tracks using your PS4. You can continue to listen to music in the background without interrupting games, the Internet Browser, or other applications.
$39.95 Buy Now (Mac)
$39.95 Buy Now (Windows)