4 Ways to Check if Your DRM Removal Application Compatible with OS X Yosemite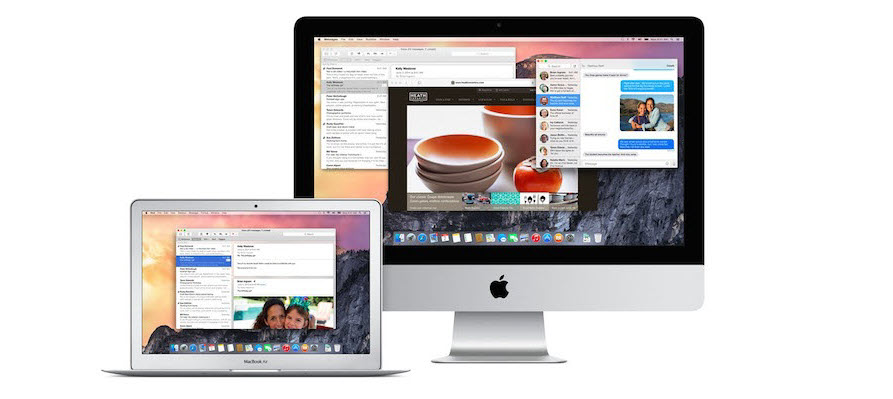 Apple unveiled it's brand new update to the OS X family! OS X 10.10 Yosemite! It is beyond beautiful with exciting features and it would come to public this fall. Don't get mad after you have upgraded to OS X Yosemite while realizing that the app or the software you just purchased does not support the latest Mac OS X 10.10. How to avoid being in this troublesome situation? How to check whether the app or software you intent to buy support OS X Yosemite or not?  This article would introduce you some information about OS X Yosemite and at the same time, help you get rid of this issue.
What you need to know about OS X Yosemite:
OS X Yosemite is the next version of the Mac operating system, including a revamped look and a number of new features. The upcoming operating system was previewed at Apple's Worldwide Developers Conference keynote on June 2 and will launch to the public as a free upgrade this fall.
The key features include:
Complete redesign with "flatter look"

Expanded Notification Center with widgets

iCloud Drive file storage

Streamlined design for Safari

Mail and Messages enhancements
Here is a user's experience on using the beta version of OS X Yosemite:
"I think Yosemite's new design is a breath of fresh air and it looks great. The GUI optimizes space and gets rid of a lot of space wasting eye candy.

And for those needing reading glasses and not always wearing them: The new fonts seem to give a much crispier reading experience making it a lot easier to read them without putting on glasses!"
It is hard to refuse free updating to the latest Mac OS X 10.10 when the new version operation system is really for downloading. So how about the software or apps installed on the old Mac version? Are they compatible with OS X Yosemite? 
How do you know if one software is compatible with OS X Yosemite or not?
Here are some tips that you may need to figure it out.
1. Install the beta version of Mac OS X Yosemite and check by yourself. If your software is compatible with Mac OS 10.10, you can run the software smoothly, or it is not working. It is the most direct way.
2. Check if there is a new version available for the software. Generally speaking, the software developer would release a new version to announce that their application is working well with the latest Mac operation system. Don't miss the what's new information.
eg: The latest version of  DRM Wizard iTunes DRM Media Converter supports Mac OS X 10.12 (macOS Sierra). 
3. Go to the website of the app/software developer and read the system requirement information. As the compatible OS information is so important that the software developer will list it correctly. Through this, you could clearly know whether it supports the OS you require.
4. Write to the application or software developer and ask whether their software supports OS X Yosemite. If you don't get a YES reply, remember to ask their updating schedule.  This helps you decide whether you should wait for the near release or look for another software instead.
Some Application like DRM Media Converter Must be compatible with the latest Mac OS X and iTunes. 
DRM Media Converter for Mac  is a Mac application which enables you to remove the Digital Rights Management (DRM) signature from M4V files you acquire from the iTunes Store, in order to save them as other formats. The DRM Wizard iTunes M4V Converter is the powerful DRM removal that completely compatible with Mac OS Mountain Lion 10.8, Mavericks 10.9, Yosemite 10.10, EI Capitan 10.11, macOS Sierra 10.12 and the iTunes latest version 12.7. (Buy Now at $49.95) What's more, it will constantly be upgraded for each new system and iTunes. You will not worry about compatible issue of this DRM Media Converter with your latest Mac OS and iTunes. 
(134 votes, average: 5.00 out of 5)

Loading...