How to Play Apple Music Songs after Canceling Subscription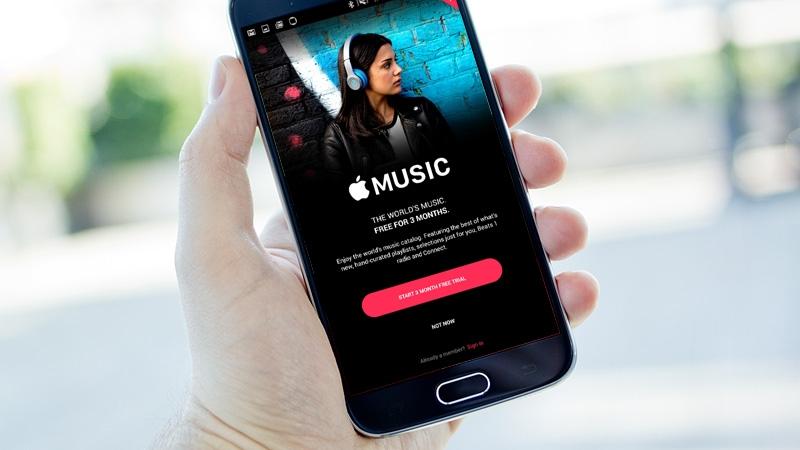 "All the ways you love music, all in one place." That refers to Apple Music, a music streaming service launched by Apple Inc. in 2015. Apple Music is a rental service. By subscribing, you have access to 30 million of songs for free enjoyment and the ability to download for offline listening in case you have no internet connections. Have you ever thought "What will happen if you unsubscribe from Apple Music?"? That is the problem you would meet if your Apple Music subscription expired in a sudden and what you should really care is the Apple Music songs after unsubscribing. When the Apple Music membership has expired, you have no access to the Apple Music songs any longer. So how to play the Apple Music tracks after cancelling the subscription? That's what this article comes to discuss.
What happens if canceling the Apple Music subscription?
"I can't seem to play any songs that I had stored on my phone. Apparently everything was uploaded to iCloud and when I tap on a song to play I get a popup saying "Your Apple Music membership has expired". I can't even make the songs available offline."
You will face the same problem when unsubscribing Apple Music. The music you previously downloaded for offline usage will no longer be accessible. And even you are under subscription, you are unable to save the Apple Music songs as the way you like. That is because you do not own such songs – they are still rented and when the subscription expires, so do they.
You can download tracks on Apple Music for offline listening when Internet access is limited or you don't subscribe a data plan. Those downloads are DRM protected, which means you have limited access to them, you cannot transfer them to other devices, burn Apple Music to CD, you cannot convert them in other formats unless you have an Apple Music Converter. Please also note that the DRM technology Apple Music adopted occasionally deletes original music from a user's hard drive and replaces it with DRM protected versions.
How to play Apple Music songs after subscription expired?
As you have no access to any Apple Music song if not continue subscribing, you need to download your favorite Apple Music songs or albums and save them in DRM-free music files for backing-up. By using Apple Music Converter, it becomes easy to get the completely DRM free Apple Music versions by removing the DRM in several steps. Here we choose iTunes DRM Audio Converter, one of the best 3 Apple Music to MP3 Converters of 2017, to show how to save the Apple Music as DRM-free copies, thus to keep Apple Music after unsubscription.
$39.95 Buy Now (Mac)
$39.95 Buy Now (Windows)
System requirement:
For Mac: Mac OS X 10.8 and above, including macOS High Sierra 10.13
For Windows: Windows XP and above, including Windows 10
iTunes must be installed
Step 1: add the Apple Music songs
Click Add button to open the iTunes library and import the songs you would like to convert and backup to the Apple Music Converter program.
Note: The program detects your iTunes music library automatically, saving the steps to locate.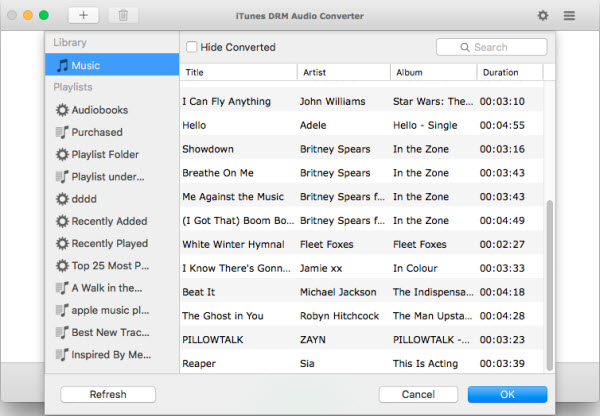 Step 2: convert to DRM-free music files
iTunes DRM Audio Converter provides 4 output formats: MP3, AAC, FLAC and WAV. All of them are DRM-free music formats, you can choose the format you prefer to convert. The audio quality could be customized too. You could choose from 128kbps, 256kbs to 320kbps.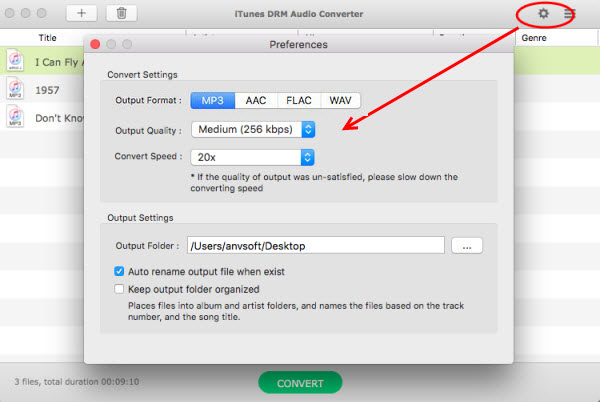 Step 3: Convert Apple Music and find the converted music in the destination folder
Click convert button to start the DRM Apple Music conversion to DRM-free music files. The application empowers 20X faster conversion speed which could convert a 4 minutes' song in about 20 seconds in average.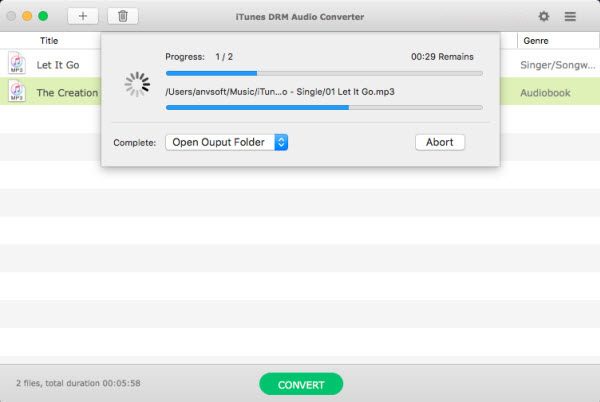 Open the converted songs in history panel or go to the destination folder directly to find all music converted. These songs are placed into album and artist folders and are named based on the track number and the song tile.
Note: You need to check the option keep output folder organized in settings.
By following the above 3 steps, you could backup the Apple Music tracks to your PC and play the Apple Music songs on your computer or your phone without the fear of losing even cancelling the subscription.
iTunes DRM Audio Converter is a shareware, allows 3 minutes conversion trial. Unlock the limitation at $39.95 and you could enjoy lifetime free updates and technical support. It is worth every penny.
$39.95 Buy Now (Mac)
$39.95 Buy Now (Windows)