2017 Top 5 Ways to Convert Spotify to MP3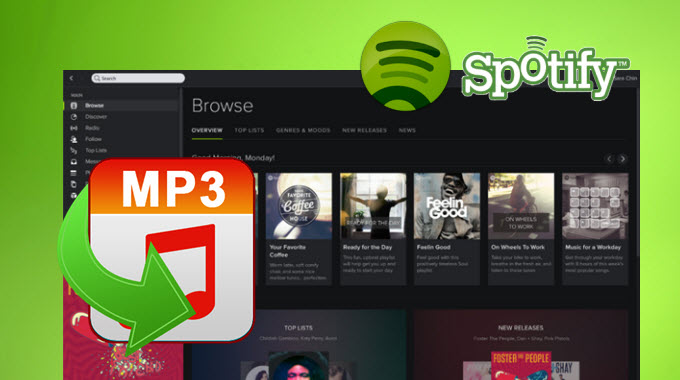 I have received some letters from our audience, asking us to recommend some Spotify music to MP3 converters. Actually, I am a bit puzzled "Why so many people want to download Spotify as MP3?". You know Spotify is an amazing music streaming service and it is accessible through various of devices including iOS, Android, BlackBerry, Windows Phone and Symbian. Soon, I realize that it is vital important to convert Spotify to MP3 if they want to enjoy Spotify music on MP3 player, if they prefer accessing Spotify songs anytime without the internet connection, if they need to burn to CD for playing in the car…
Music plays a key role in our daily life. Although the online music streaming services such as Spotify, Apple Music, Pandora provide us a better way to enjoy music, they can't meet all our requirements. For Spotify, it does not have an option to download the Spotify tracks to MP3. To respond to our readers and help people who have such demand, I gather the top 5 Spotify to MP3 converters to help you download Spotify songs to MP3.
1. Sidify Music Converter for Spotify (Windows & Mac)
Sidify Music Converter is a professional Spotify music converter. It is used to convert Spotify song or playlist to other plain audio formats, such as MP3, AAC, WAV, FLAC with 5x fast conversion speed, retaining the IDs tags. It also filters the ads.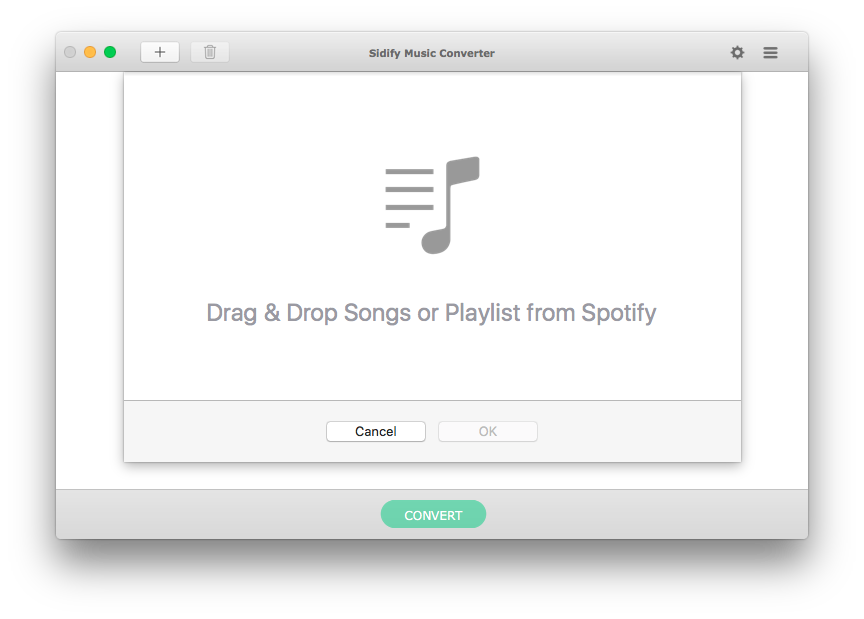 How it works: launch the program, drag and drop the Spotify song or whole playlist URL to the add window, choose output as MP3, then click Convert button and wait for the converted MP3 files.
Price: $39.95
$39.95 Buy Now (Mac)
$39.95 Buy Now (Windows)
2. Convert Spotify to MP3 with Chrome Plug-in – Deezify
Deezify is an extension for Chrome that enables you to save and convert Spotify to MP3 directly. It gives you the ability to download music from Spotify, Deezer, Xbox Music without limits and ads.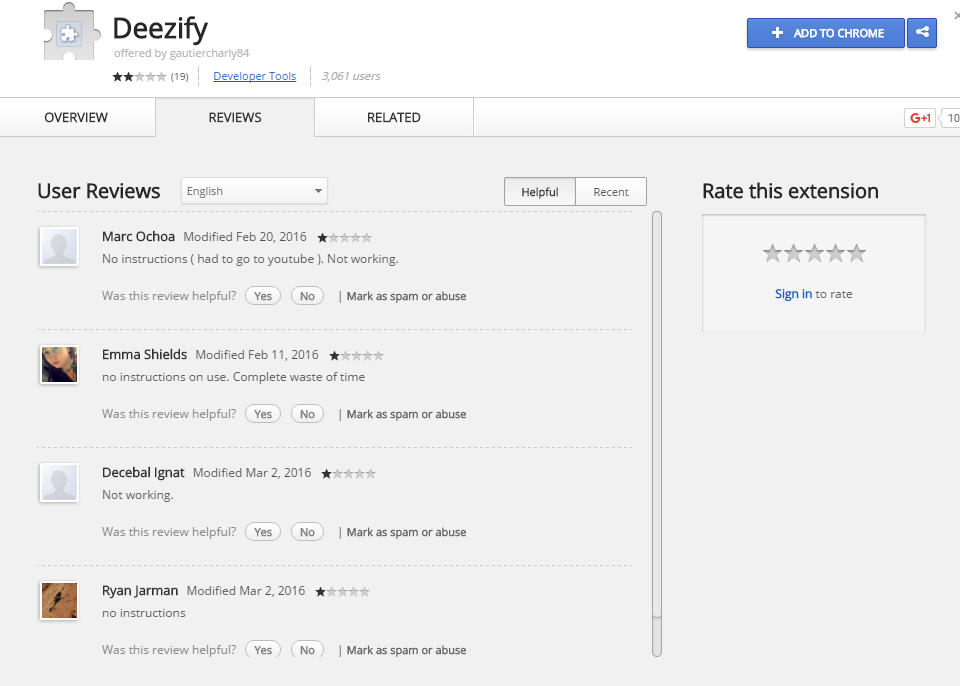 How it works: install the add-on Deezify from Chrome, open Spotify in the browser and play your favorite music, then Deezify will help get you the MP3 file.
Price: Free
3. Convert Spotify to MP3 Online – spoty-mp3.com
Spoty-mp3.com is an online service that enables you to convert Spotify to MP3 easily. It allows you to download Spotify music to MP3 files with several clicks.
How it works: open the website, paste the URL of the Spotify music to the blank box, click the orange Search button and wait for the site to analyze the Spotify URL. After analyzing, it will generate the song lists with the Download button for each song. You only need to click the Download button to access Spotify music without hassle.
Price: Free
Update: Spoty-mp3.com is down due to server problems. If it comes back online, we will keep you updated.
4. iSkysoft Streaming Audio Recorder (Windows & Mac)
iSkysoft Audio Recorder is an audio recorder that aims to record music from 500+ music streaming websites including Spotify, iTunes radio, BBC radio… Escape from the Ad in music and automatically split tracks and separate audio files, record the sound and save in either MP3 or M4A format.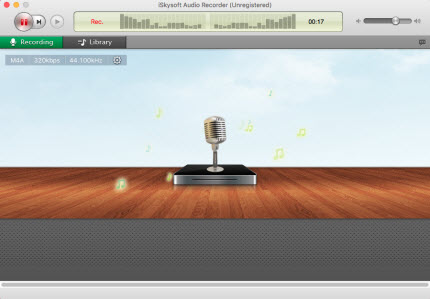 How it works: Hit the "Record" button to make the program ready for working. Go to Spotify application and play the song. Then iSkysoft Audio Recorder will detect the audio and start recording it automatically.
Price: $29
$29 Buy Now (Mac)
$29 Buy Now (Windows)
5. iSkysoft iMusic (Windows & Mac)
iSkysoft iMusic is a comprehensive tool for you to discover, download, record and transfer music. It allows users to record music from Spotify and other internet music freely, and converts them directly into MP3 files, keeping metadata like artist, album cover, etc. It also filters the ads.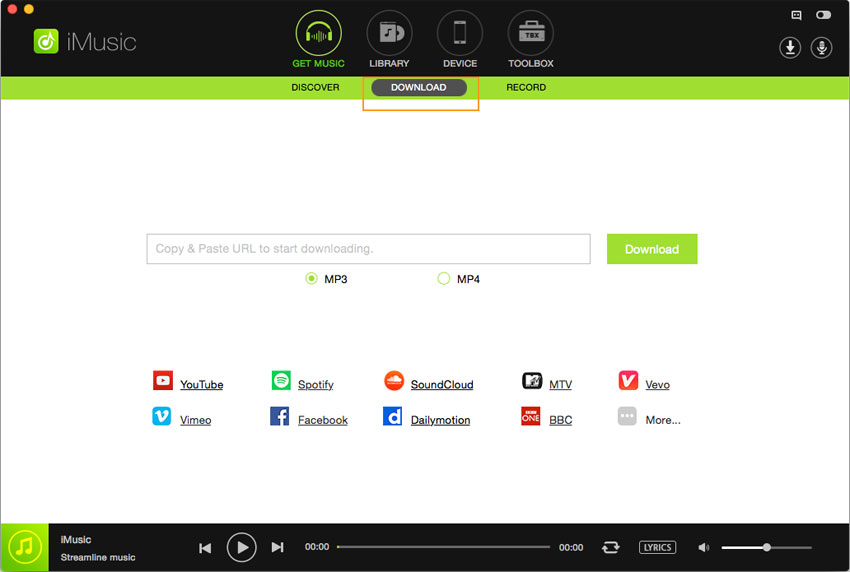 How it works: Click "DOWNLOAD" in the "GET MUSIC" window, open Spotify, then copy and paste the URL of the song to the window of iSkysoft iMusic, check MP3 format and click "Download".
Price: $59.95
$59.95 Buy Now (Mac)
$59.95 Buy Now (Windows)
You could convert Spotify tracks or playlists to MP3 quite easily with any of the 5 methods above. For Spotify free users, I suggest the desktop Spotify to MP3 converter (Sidify music converter, iSkysoft streaming audio recorder or iSkysoft iMusic), because these Spotify converter tools filters the annoying ads automatically which offer a better music listening experience.
For Spotify premium subscribers, the choice is wider. It depends on your specific requirement. If you have the demand of outputting Spotify songs to more audio format such as AAC, WAV, FLAC, Sidify music converter is the best choice. If you want to download songs from multiple music websites, not limited to Spotify, iSkysoft streaming audio recorder is better. If you prefer importing the converted Spotify songs to iTunes library or transferring to mobile phones directly, iSkysoft iMusic is the most suitable one.
Video Tutorial: How to convert Spotify songs or playlists to MP3 on Windows?