2 Solutions to Burn Apple Music to CD – Answers to Sophie's Question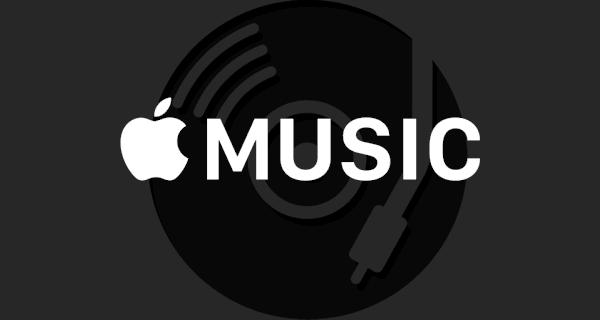 If you are trying to burn iTunes music to CD, go ahead, it is easy to do that within iTunes. While it is not the same thing for Apple Music. People who are familiar with the procedure to burn iTunes music to CD would find the fact in surprise: there is no burn option in iTunes for burning the streaming Apple Music songs to CD. Why the burn option is missing? Is it possible to burn the Apple Music songs or playlists you stream then save to offline onto CD or flash drive etc? The article would answer these questions and introduce the easiest way to accomplish burning Apple Music to CD effectively.
The Missing Burn Option for Apple Music?
Apple simply removes the burn feature for Apple Music in iTunes. As you know, Apple Music is a similar music streaming service like Spotify, which allows people access 30 million songs and listen to whatever they want at any time by subscription. The tracks can be downloaded. Apple Music saves "offline" content into the iTunes folder labelled Apple Music. However, Apple put FairPlay DRM to Apple Music which as the old DRM they used pre2009 for iTunes songs. The result is the Apple Music songs are in a protected .m4p format which can't be burned onto CD or convert.
One of our readers sent us an email to explain the trouble she met when burning songs get from Apple Music to disk:
I've made a playlist which is a mixture of songs I already purchased and some Apple Music tracks. I want to burn the playlist to a CD. When I do this, I get a warning saying that 8 of the 24 songs can't be burned because they are from Apple Music. This is disappointing. I just haven't figured out how to do it? – Sophie
If you also have such issue, find these two solutions we suggest below:
Solution 1: Purchase the Songs, then Burn them onto a CD
You are able to burn a CD from the music that you have purchased. Find the songs or albums you want and buy them from the iTunes Store. Clicking on the "…" , then view the song in the iTunes Store, click the "buy" button to get each tracks. After that, burn them onto CD in iTunes.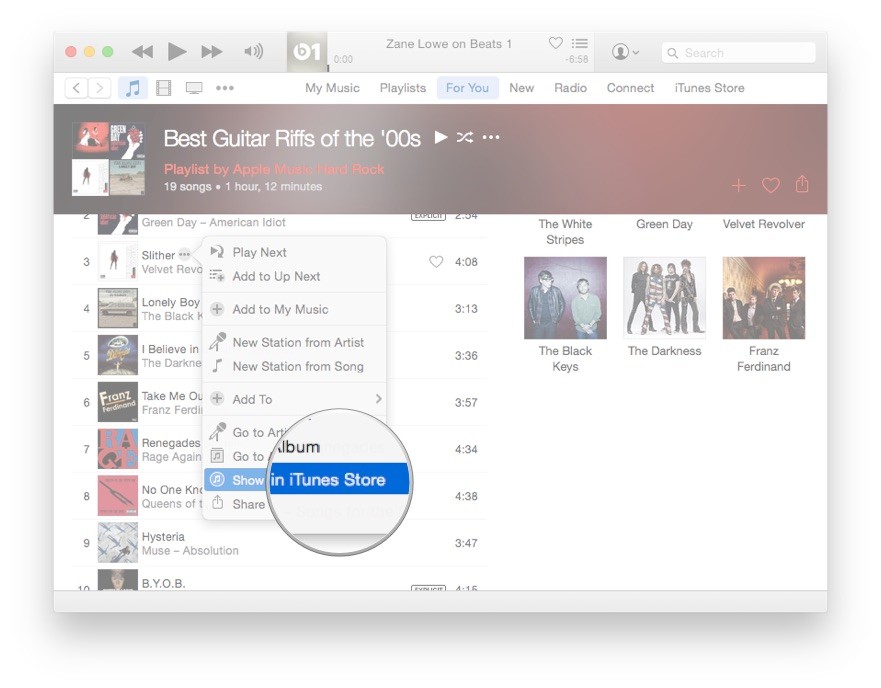 Solution 2: Convert Apple Music and Add to Burn to CD in iTunes
If purchasing the songs from iTunes store for burning to CD is not your preferred choice, you could try this one. This solution is to remove DRM from Apple Music and convert them to plain MP3 versions for burning to CD.
Things required:
Computer
iTunes
Apple Music Subscription
iTunes DRM Audio Converter
 A blank CD disk
Step 1: Load Apple Music songs or playlist to iTunes DRM Audio Converter
iTunes DRM Audio Converter is used to convert Apple Music songs to plain audio files with ID3 tags preserved. It requires iTunes installed on computer to work and is compatible with Mac and Windows platform. The DRM audio removal program detects your Apple Music automatically when click the Add button and you could select any song or playlist you'd like to burn to CD in the panel.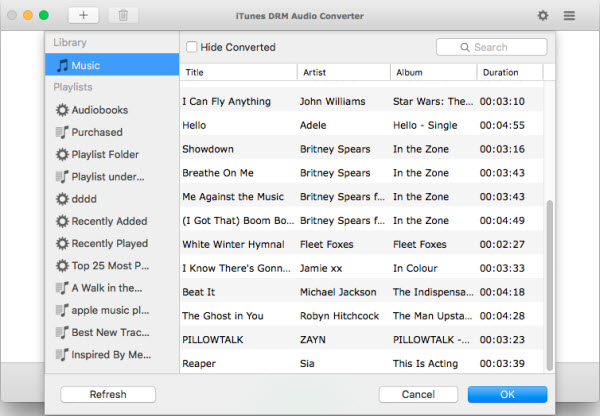 Note: iTunes DRM Audio Converter costs $39.95 with lifetime free updates and technical support.
Only $39.95 For Windows
Only $39.95 For Mac
Step 2: Convert Apple Music to MP3 audio versions
Choose MP3 as the output format, by this way, you could get the plain MP3 audios from Apple Music. iTunes DRM Audio Converter delivers 20X conversion speed to convert Apple Music files which saves a lot of time. Just in mind, the Apple Music songs are of excellent quality with 320 kbps. We suggest you set the output audio quality as same as 320 kbps in settings to obtain the original quality.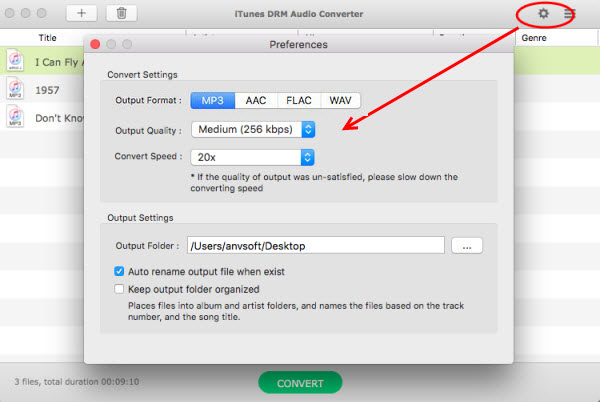 Step 3: Burn converted Apple Music to CD
You got the converted DRM-free Apple Music songs on the local computer. Now, it is time to burn the Apple Music onto a CD disk.
Open iTunes, choose File > Add File to Library… to import the converted Apple Music files to iTunes library. Then create a new playlist (click on File > New > Playlist), name it and drag these converted Apple Music songs to this playlist. Insert a blank CD disc, waiting until the disc is recognized.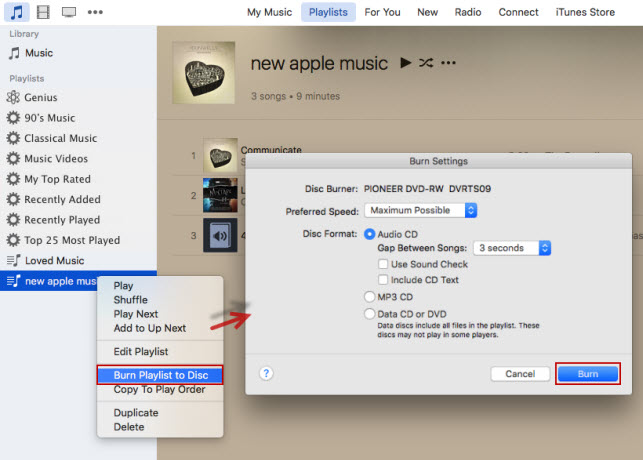 Check the newly created playlist, right click the option "Burn Playlist to Disc". A new window will pop-out which allows you to choose the preferred speed, disk format for CD burning. Hit "Burn" to start the process of copying all the Apple Music files to CD.
Which Way you Prefer to Burn Apple Music to CD?
To sum it up, both of the methods could help you get your favorite Apple Music tracks burning to CD. And actually, the burning process is the same. The difference is that you bought the song from iTunes store for burning like other iTunes music or create MP3 versions of Apple Music to burn to CD. You have the choice to choose the way you prefer.
Remember the trial version of iTunes DRM Audio Converter only converts the first 3 minutes of the song, unlock it to full version without restriction.
Only $39.95 For Windows
Only $39.95 For Mac
Video Tutorial: How to Burn Apple Music tracks to CD flawlessly?
People who liked this also liked…