iSkysoft iMusic Review – an Ultimate Solution for Music Discovering, Downloading and Managing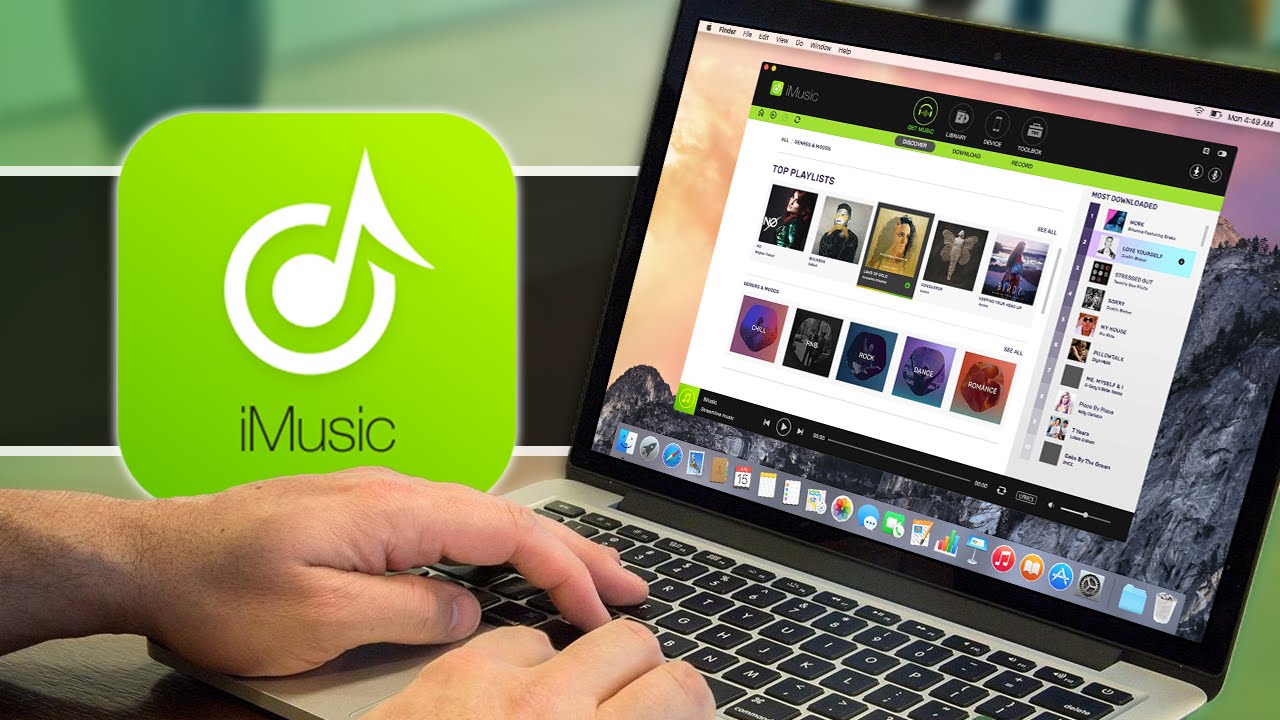 It is a music world. It seems that songs are everywhere and can be accessed in a way much easier than ever. Generally speaking, we find the new songs by searching online, browsing the list, via recommendation. We save our favorite tracks or playlist by downloading or converting. We look for software to manage the huge music collections and try to move the music to iPhone or Android devices for listening under different situation. It is undoubtedly a happy experience to enjoy the music. But it is a mess when thinking of the complicated process. Comparing to using different music related software to meet each requirement, it is much better to have an ultimate solution that helps discover music, download music, convert music, manage music, transfer music to portable devices in one application. And iSkysoft iMusic is the tool for rescue. Here we review iSkysoft iMusic and introduce how it enables people enjoy their music at ease. We will also point out the features we like and dislike.
iSkysoft iMusic Review – What is iSkysoft iMusic?
iSkysoft iMusic aims to solve the multimedia issues people encountered on Mac and Windows. It is one of the software solutions that can help you achieve quick, satisfactory results in the situation depicted above, as it packs various relevant functions.
iSkysoft iMusic can be worked on both Mac and Windows based computers. For Mac, it is compatible with Mac OS 10.6 and later, including macOS Sierra. For Windows, it supports the latest Windows 10.
$59.95 Buy Now (Mac)
$59.95 Buy Now (Windows)
iSkysoft iMusic Review – Features, How it works?
Discover, download or record music
Still spending lots of time to discover the music through one source to another? iSkysoft iMusic saves you time on finding new song. It lets you discover music by providing you with an extensive library, which lets you sort content by genre, artist, playlist or top items, while also enabling you with search functions for increased efficiency.
If you want to store your favorite song on the computer, the program also comes to help. Just copy and paste the URL and start to download. The tool covers various services, including YouTube, Vevo, Vimeo, Spotify, SoundCloud or MTV by specifying a valid address and a preferred format. Unfortunately, only MP3 and MP4 extensions are supported.
iSkysoft iMusic can be used as a video recorder too. If you want to record a song from an online radio station or another audio player, you can do so by simply navigating to the Record section and hitting the red button at the bottom of the window.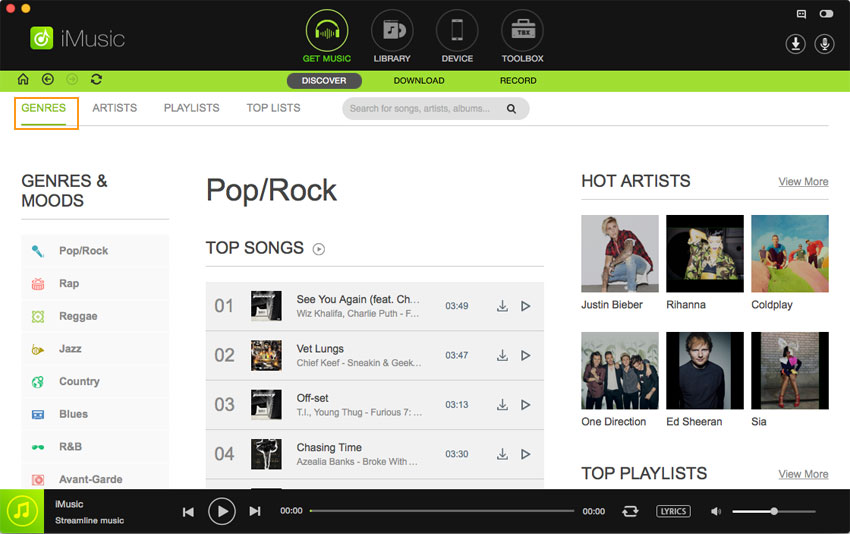 Manage iTunes library or transfer files between devices
You now don't have to go to iTunes to manage the iTunes library. By loading your iTunes library automatically, the tool enables you manage your iTunes library, play items in it, edit their info, toggle repeat or shuffle modes and enable lyrics from the iTunes Library section of the program.
It is easy to transfer the files to your Android or iOS device just by connecting the device to computer via USB, and move to the Device category. The Toolbox section lets you rebuild the iTunes library, clean it up, remove DRM protection by converting M4P to MP3 and burn the music files to USB flash drives or CDs. (How to convert Apple Music to MP3?)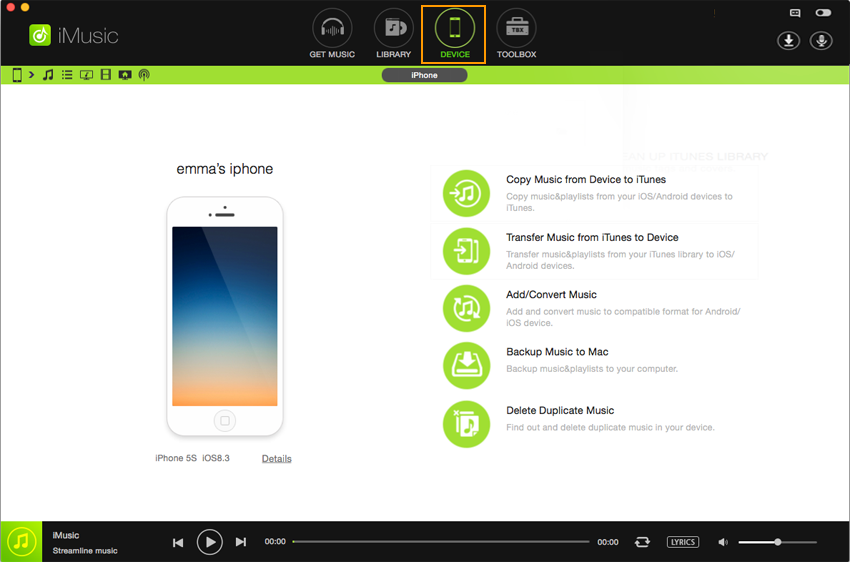 iSkysoft iMusic Review – What we like and dislike?
In general, we are happy to know such all-in-one music tool for discovering, downloading, recording, transferring and managing music. If you have the above demand, iSkysoft iMusic software is definitely the best choice for you in the market till now, not only for the straightforward features it have, but also for its stylish layout which is friendly for tech naive user.
What we love about iSkysoft iMusic?
A classy, intuitive interface that encompasses various straightforward features.
It lets you discover, download or record music content, manage it on your computer, play it and transfer it to your preferred device with ease.
It combines different but music related features into one application.
It enables to burn music to CD in one click.
It can be operated on both Mac and Windows computers.
What we dislike about iSkysoft iMusic?
It only outputs MP3 or MP4 format.
It can't transfer Apple Music.
No built-in help documentation which may bring inconvenience to some users.
If you enjoy listening to music on your computer, you probably agree that without appropriate programs it would be a challenging, if not impossible thing to do. iSkysoft iMusic offers the solution that you could enjoy the music with better experience and leave the difficulties away. Why not take a try? 30 days money back guarantee.
$59.95 Buy Now (Mac)
$59.95 Buy Now (Windows)