8 Things You may not Know about Apple Music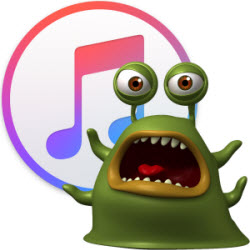 Apple Music is, to quote the company, "All the ways you love music. All in one place." Released in 2015, Apple Music is just over a year old. As a new player in the music  streaming market, Apple Music has won its place with its reputation, service and over 15 million users all over the world. How much do you know about Apple Music? Here's 8 secrets of Apple Music which you may not know no matter you are a subscriber or not.
Apple Music allows you to access over 30 million of songs.
The quantity of songs is one of the most important feature for music streaming service. Ideally, one could find whatever he wants to listen in one place and have a nice experience when enjoying the music. Apple Music is such music streaming service that allows you to access over 30 million of songs in iTunes and discover new music, listen to your favorite or recommended albums at ease, especially with lyric and beautiful design.
Three-month free trial of Apple Music, just try it!
Have not decided to subscribe Apple Music yet? Don't worry, Apple provides try-before-buy service, allows you experience Apple Music for three-month. During the three- month trial, you would have a comprehensive feeling about Apple Music streaming service and know whether it is what you want.
>> Take the free three months Apple Music trial?
>> What would happen if the Apple Music subscription expired?
If only you have these devices, you can use Apple Music.
Apple Music is available on various platforms, including Mac, PC, iOS, Android, Apple Watch, Apple TV, Carplay and Sonos. No matter you are at home, or on the trip, when you want to listen to music, you could always find there is a device that is available to play Apple Music on the way. But if you prefer using MP3 player or Sony Walkman to
enjoy Apple Music, sorry, it is out of luck unless transferring Apple Music to plain MP3.
Apple Music's family plan, save money and enjoy music together with your family.
The different subscription plans rescue people who have a demand to share Apple Music around the family. Apple offers 3 subscription plans which is suitable for everyone. For individuals, the membership costs $9.99/month; For family sharing (up to six people), the membership costs $14.99/month and for students, the membership only costs
4.99/month.
Listen to Apple Music Offline? Yes.
If you have a tight data plan or want to listen to Apple Music without Internet access, the offline enjoying feature is vital important. Fortunately, Apple Music has the offline feature. Offline listening to both songs and playlists is one of the perks of Apple Music. You can download songs from Apple Music's library while you are on WiFi, then use
those songs to assemble your dream offline playlist. Just be sure to enable iCloud Music Library
first before downloading the music.
Apple Music's tracks are DRM-locked.
Like what other streaming service do to the songs, all Apple Music songs are of DRM protected. You could play any song from the Apple Music catalog on your devices, but you can't burn it to a CD or play it in MP3 player. The downloaded Apple Music tracks which you use for offline enjoyment also have DRM applied to them. If you cancel your Apple Music subscription, any songs from the subscription catalog, however, will become unplayable.
$39.95 Unlock Apple Music DRM (Mac)
$39.95 Unlock Apple Music DRM (Windows)
By removing DRM from Apple Music, you could burn Apple Music to CD and …
The thing that stops you from enjoying Apple Music on MP3 player/common music player or burning to CD is DRM (digital rights management). Apple Music is in protected .m4p format which is unplayable unless removing the DRM. Just like iTunes movies, which is in .m4v format that protected by Apple FairPlay DRM, can be played on non-Apple device with the help of iTunes movie DRM removal, you can also use Apple Music DRM removal to strip the DRM from Apple Music tracks, so as to burn Apple Music to CD, transfer Apple Music songs to USB flash drive…
Is it necessary to use Apple Music DRM removal?
The Apple Music converter is born to solve the problem that the Apple Music can't be played on music player or accessible after canceling the subscription. The Apple Music Converter, which is also called Apple Music DRM removal, removes DRM from Apple Music and creates the fresh DRM-free copy songs for you. Although Apple Music is only one-year old, there are various of Apple Music converters in the market. If you want to backup Apple Music songs, burn to CD or enjoy these on your MP3 player, try any of the 2016 best 3 Apple Music DRM removals. All of them work as they promised.
NoteBurner iTunes DRM audio Converter is a standout Apple Music converter in the market. It is able to converts Apple Music to MP3, AAC as well as lossless FLAC and WAV format. Keeping ID3 tags and preserve flawless audio quality. With concise interface and its perfect compatibility to both Mac and Windows system, it is the most reliable
Apple Music DRM removal.
$39.95 Buy Now (Mac)
$39.95 Buy Now (Windows)