14 Tricks to Make yourself an Apple Music Expert from Just a Subscriber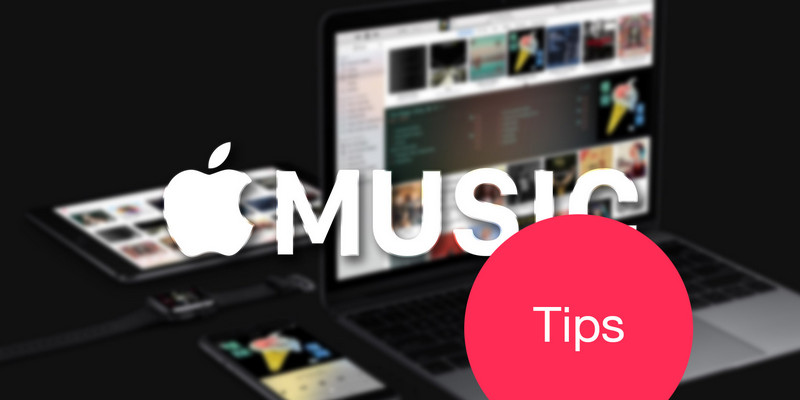 Apple Music is, to quote the company, "All the ways you love music. All in one place." released on June 30, 2015. Apple Music is quite young comparing to the pioneers such as Spotify, Pandora, Google Music and etc. As a new player in the music streaming market, Apple Music has won its place with its reputation, service and over 20 million users all over the world in less than two years. What is Apple Music? What it does and does not? How to use Apple Music? Where to download Apple Music songs? No matter you are an Apple Music subscriber or not, the following secrets about Apple Music would offer more ideas to make you an Apple Music expert and enhance your experience with Apple Music.
What is Apple Music?
Apple Inc redefined what a smart phone should be like, the first generation of iPhone then came out. Apple Inc broke the traditional way of purchasing digital items and turned its head to digital music marketplace, iTunes store was then launched in 2003. Now, it is going after the current hottest streaming media trend, Apple Music was then announced in 2015, although it is a latecomer this time.
Apple Music combines subscription-based music streaming with global radio-like programming and a social feature that connects artists to fans. It pays close attention to its three additional features: Beats 1, curated playlists, and Connect, somehow to distinguish among the competitors.
Apple Music allows you to access over 30 million of songs in iTunes and discover new music, listen to your favorite or recommended albums at ease, especially with lyric and beautiful design.
How to download Apple Music?
Apple Music is available on various platforms, including Mac, PC, iPhone, iPad, iPod touch, Apple Watch, Apple TV, Carplay, Sonos, even on Android phones. No matter you are at home, or on the trip, when you want to listen to music, you could always find there is a device that is available to play Apple Music on the way.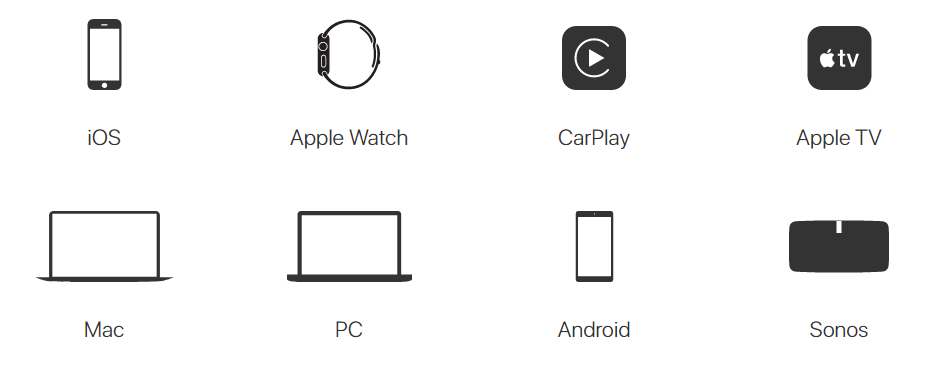 However, you can't enjoy Apple Music under these situation:
With all iPhones, iPads, and iPod touch models that are running iOS 8.3 or lower
With iPod Nano and iPod Shuffle
On Mac and PC via iTunes 12.1 or lower
With Apple TV running tvOS 8 and older
With Android phones that are running Android 4.2 or older
If you own an iPhone 4 or iPod Nano, iPod Shuffle, you would be out of luck to get Apple Music officially supported. Yet, there are alternative solutions to make it possible. Check how to play Apple Music on iPhone 4, or iPod Nono/iPod Shuffle.
How to use Apple Music?
Apple offers a three-month free trial for everyone when they first subscribe. During the three-month free trial, you could access all features of Apple Music. Once those three months are up, you'll have to pay $9.99/mo to continue taking advantage of all that Apple Music has to offer.
To get started, you need to have an Apple ID and internet access is a must.
What are the Apple Music subscription plans?
The different subscription plans rescue people who have a demand to share Apple Music around the family. Apple offers 3 subscription plans which is suitable for everyone. For individuals, the membership costs $9.99/month; For family sharing (up to six people), the membership costs $14.99/month and for students, the membership only costs 4.99/month.

How to cancel Apple Music subscription?
Everyone gets three free months of Apple Music, after which point they'll be charged for a subscription. If you are trying out Apple Music and don't want to be charged after the trail runs out, you should cancel the subscription ahead of time. If you quit Apple Music or for any other reason don't want its service, you can cancel Apple Music subscription at any time. Here is how you cancel Apple Music subscription.
For iPhone and iPad:
Open the iTunes app on iPhone > tap the Apple ID button by scrolling to the bottom of the screen > Select View Apple ID > Enter Apple ID password or authorize with Touch ID > Tap the Subscriptions button > Tap Apple Music > Press Cancel Subscription > Tap Confirm.
For Mac:
Open iTunes on Mac > Go to the Store section of Music library > Click on the Accounts link in the right column > Sign in, if necessary > Scroll down to the Settings header and click Manage next to Subscriptions > Find your Apple Music subscription and press Edit > Press Cancel Subscription.
How to listen to Apple Music offline?
Apple Music lets you save tracks to listen to offline—you can save as many songs as you'd like, as long as your device has space for them. If you have a tight data plan or want to listen to Apple Music without Internet access, the offline enjoying feature is vital important. Fortunately, Apple Music has the offline feature. Offline listening to both songs and playlists is one of the perks of Apple Music. You can download songs from Apple Music's library while you are on WiFi, then use those songs to assemble your dream offline playlist. Just be sure to enable iCloud Music Library first before downloading the music.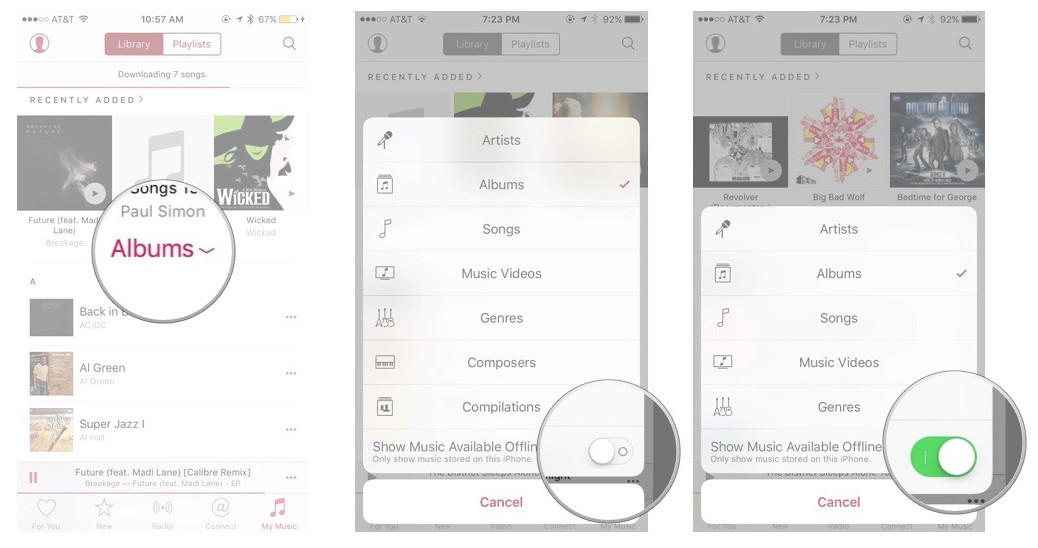 What is the Apple Music offline limit?
Apple limits users to 100,000 songs saved for offline playback.
And if you decide to cancel your Apple Music subscription, you'll lose access to those songs.
What is the audio quality about Apple Music track?
Apple Music files are encoded at 256kbps in AAC, similar to the quality provided by Apple in music purchased from the iTunes Store and matched with iTunes Match service.
Is Apple Music getting any exclusive content I won't be able to hear elsewhere?
Yes. Apple Music has debuted music from Pharrell, Taylor Swift, Chance the Rapper, and many other high-profile artists in its first year of operation.
Beats 1 also offers a variety of special and exclusive shows: You'll be able to hear radio spots from Jaden Smith, St. Vincent, Pharrell, and Dr. Dre, as well as exclusive interviews from musicians like Eminem.
Is it true that Apple Music's steaming tracks are DRM-locked?
Yes. Like every other music streaming service do to the songs, all Apple Music songs are DRM (digital rights management) protected. You could play any song from the Apple Music catalog on your devices, but you can't burn it to a CD or play it in MP3 player. The downloaded Apple Music tracks which you use for offline enjoyment also have DRM applied to them. If you cancel your Apple Music subscription, any songs from the subscription catalog, however, will become unplayable.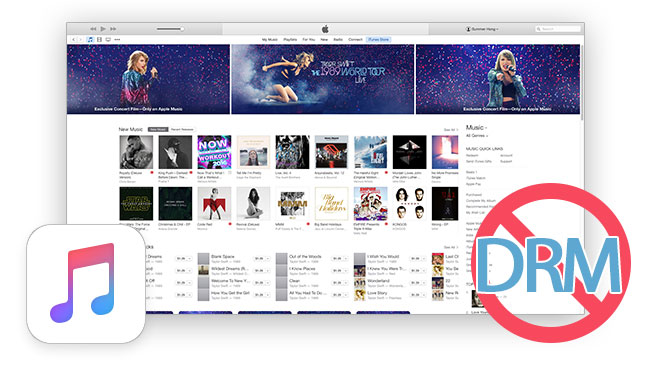 What is the relationship between Apple Music and iTunes store?
Apple launched them for meeting different demands. During the rise of digital music, Apple had focused on the sales of songs and albums through the iTunes Store. This was so successful that Apple ultimately became the largest music retailer in the world, online or offline. But as streaming has replaced buying music, the iTunes model has appealed to fewer people. That's why Apple Music was announced, and it is made to attract people who prefer enjoying music by streaming nowadays.
If you want to own an album or song, and iTunes will be there for you. And if you want to stream music, Apple Music is there for you.
Is it possible to burn Apple Music to CD?
Nope. In fact, the Apple Music subscription is a "rental" service, which means you only get the access to these songs during the subscription. They're not tracks you own, even if you download them for offline use; they're protected .m4p files. These songs can't be burned to CD in iTunes as the way you usually do to the iTunes purchased tracks (why the burn option is missing and how to work through?).
How to download song from Apple Music? With any music downloader?
No matter how many songs you downloaded from Apple Music with the offline feature, you would loss all of them after the subscription ends. If you mean you'd like to download Apple Music songs for backing up on computer, the Apple Music downloader or Apple Music converter is necessary. Just as Spotify, there is Spotify music downloader or Spotify to MP3 converter for helping people keep Spotify songs (check top 5 Spotify music downloaders). There are such tools for Apple Music subscribers. The applications get rid of DRM and make the Apple Music songs as plain audio which can be used widely. (check best 3 Apple Music to MP3 converters)
Why choose Apple Music, not Spotify, Google Music, Tidal, Pandora and etc?
It is hard to tell one is much superior than others. It is more about personal taste. Technically, Apple Music's biggest asset is its integration: You don't have to download extra software, and if you have a Mac, iPhone, or Apple TV, you can use Siri to control it. You use your Apple ID to pay for it. And it can tap into your iTunes library, allowing you to listen to any of those songs while you're on the go. Moreover, Apple Music provides 3 months free trial, while its competitors usually offers 1 month free trail.